Click on pictures for shed details & pricing -


Arrow Brentwood
5' x 4'




Arrow Yardsaver
4'x7' | 4'x10'




Arrow Garden Shed
8'x3'




Arrow Newburgh
8'x6' | 10'x8'




Arrow Red Barn
10'x8' | 10'x14'




Arrow Vinyl Dallas
10'x8' | 10'x 12'




Arrow Vinyl Milford
10'x8' | 10'x12'




Arrow Vinyl Sheridan
10'x8' | 10'x14'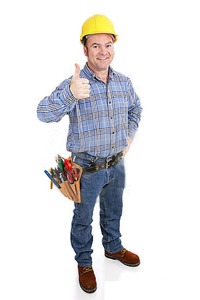 The full line of sheds by Arrow is only a click away. Years of maintenance free, strength and beauty in a do it yourself kit. These galvanized steel backyard sheds come with full instructions and pre-drilled / numbered parts for easy assembly. Great storage sheds at great prices, shipped directly from the manufacturer to you.
Why should I purchase a metal storage building?
Metal storage buildings are the most economical form of storage compared to wood, plastic, and monthly rent.
What tools do I need to assemble the building?
A #2 Phillips screwdriver, a pair of pliers, work gloves, and a stepladder. However, a magnetic tip cordless screwdriver will speed up assembly time by 40%. Two people are also recommended and do not assemble the building on a windy day.
What kind of foundation do I use?
The key to a successful installation is to make sure the building is assembled on a square and level surface. You have three choices - pour a concrete slab, build a wood deck/floor, or use our Foundation Kit, which is self-squaring and helps level the building.

Do I need to anchor my building?
Yes! Your storage building must be anchored to prevent possible wind damage. We offer a ground anchor kit (AK4), which has 4 heavy-duty ground augers, cable, and clamps. Also available is an AK100 concrete anchor kit.

Are the instructions easy to follow?
Each part is identified with a factory number. The instructions contain a drawing and an assembly illustration of each step. Read the manual before beginning. Call us at 1.800.922.4760 if a part is missing or damaged. It is very helpful to completely unpack the shipping carton and lay out all the parts for easy identification.

Are all supplies and parts included in the carton?
Everything is packed in the box except three (3) elements:
The necessary tools to assemble the building

A floor which provides the consumer with a choice for the type of foundation

And an anchor kit.
Can the building be painted?
The buildings can be painted with an exterior grade paint designed for use on metal.
What is meant by nominal size?
Nominal size is the roof edge dimensions rounded to the nearest foot. Always check the interior dimensions and recommended foundation size as these are smaller than the nominal size.

How long will it take to assemble the building?
There are too many variables which make it difficult to calculate the amount of time needed to assemble the building. However, you should plan to devote a full day with another person as a helper to assemble the building after you have selected and constructed the foundation.
Save Money ~ Do-It-Yourself ~ We will help with FREE Information
Call: 1-800-922-4760 and talk with our experts. We provide personal service and advice on your selection. Please call or
email us with your questions and installation advice and tips. We are here to serve. *Delivery Included within Canada. (*Some remote and island ferry access areas subject to a surcharge)
Obtaining necessary permits is the sole responsibility of the purchaser. Customers agree to hold Patio Concepts Inc. and the manufacturer free of any liability for improper installation, maintenance and repair.

**Please note that most items are custom made and are not returnable**
Current delivery is in the 3-4 week range.
To ensure customer satisfaction and correct order details, we 'purposely' do not maintain a shopping cart site.
Call Toll Free 1.800.922.4760 to place your order!
Other related items our customers have purchased...